Today I was excited to get home. My wife called--"there's a big box here for you, Hon. Looks like a guitar box…." I've been expecting this guitar--a 2017 Martin D-28. Sadly, it's not for keeps (they shipped it to me "for review," and I have to give it back), but I'm still stoked to play it.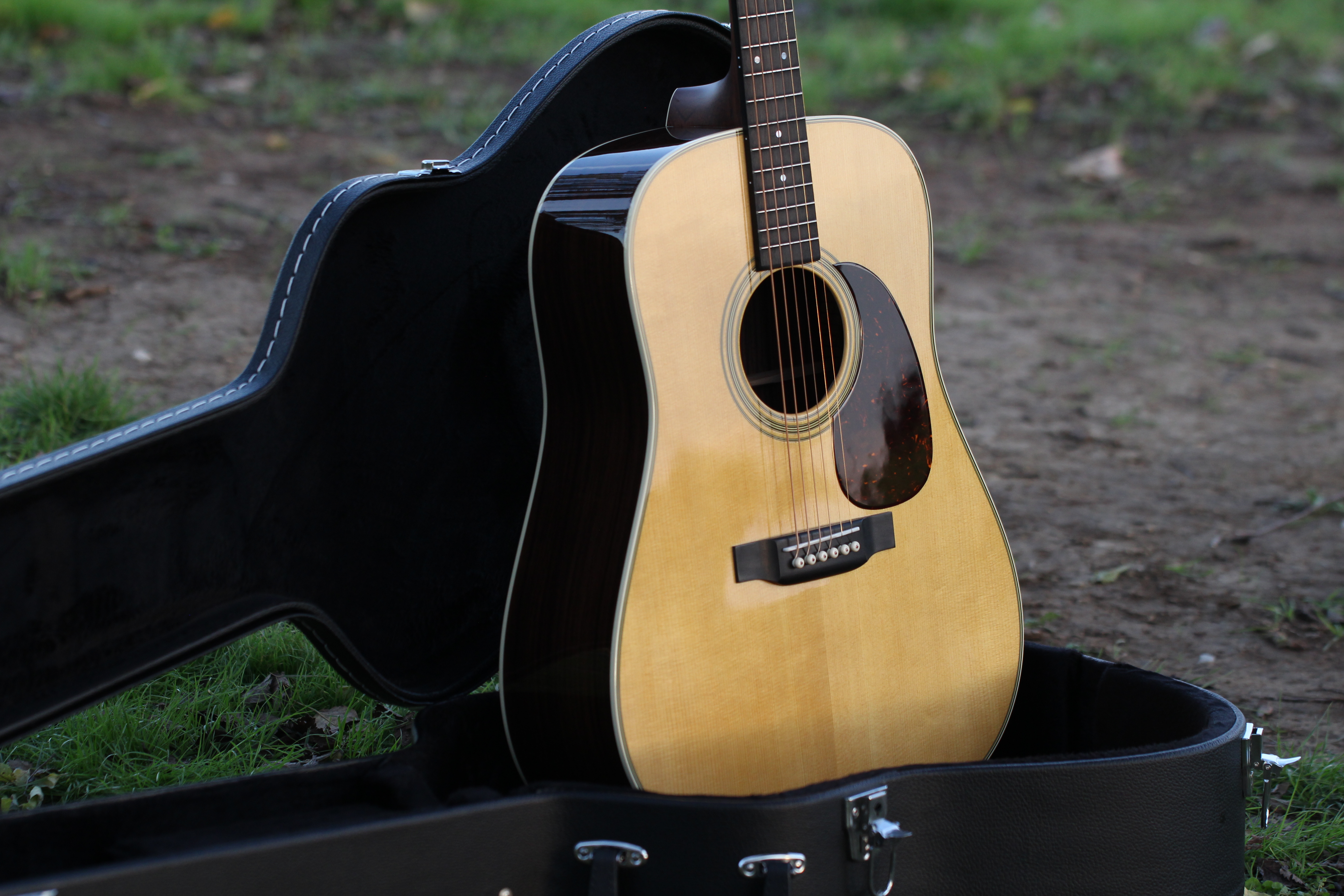 I took the case to the bedroom--my favorite place to play guitar in my house, because of the high ceilings and sparse furnishing--and pop it open. Inside is a classic, perfect-looking D-28. The sitka spruce top is uniform, the gloss finish not too glossy, with only a minor love-mark grain figure near the lower bout. Emerging from the case, the Indian rosewood back and sides spoke to me, resonant "guitar sounds" amplified back into my face, all before the first strum. I settle in and play an "E" to check the tuning--sounds good so I flip a "G" and the "B" string was a shade flat. Fully adjusted, I light right into a bluegrassy lick in "G" and "C," and, running to the relative "Em," I'm off and away. Within a minute I'm digging in and pulling back, torturing the strings, bending them perilously far, practically begging the factory Martin coated strings to pop so I could throw on some D'Addarios. I meant to only test it out, a strum or two, maybe a boogie woogie or a few licks--I ended up laying into the guitar and playing the everlovin' heck out of it for at least twenty minutes before I came up for air.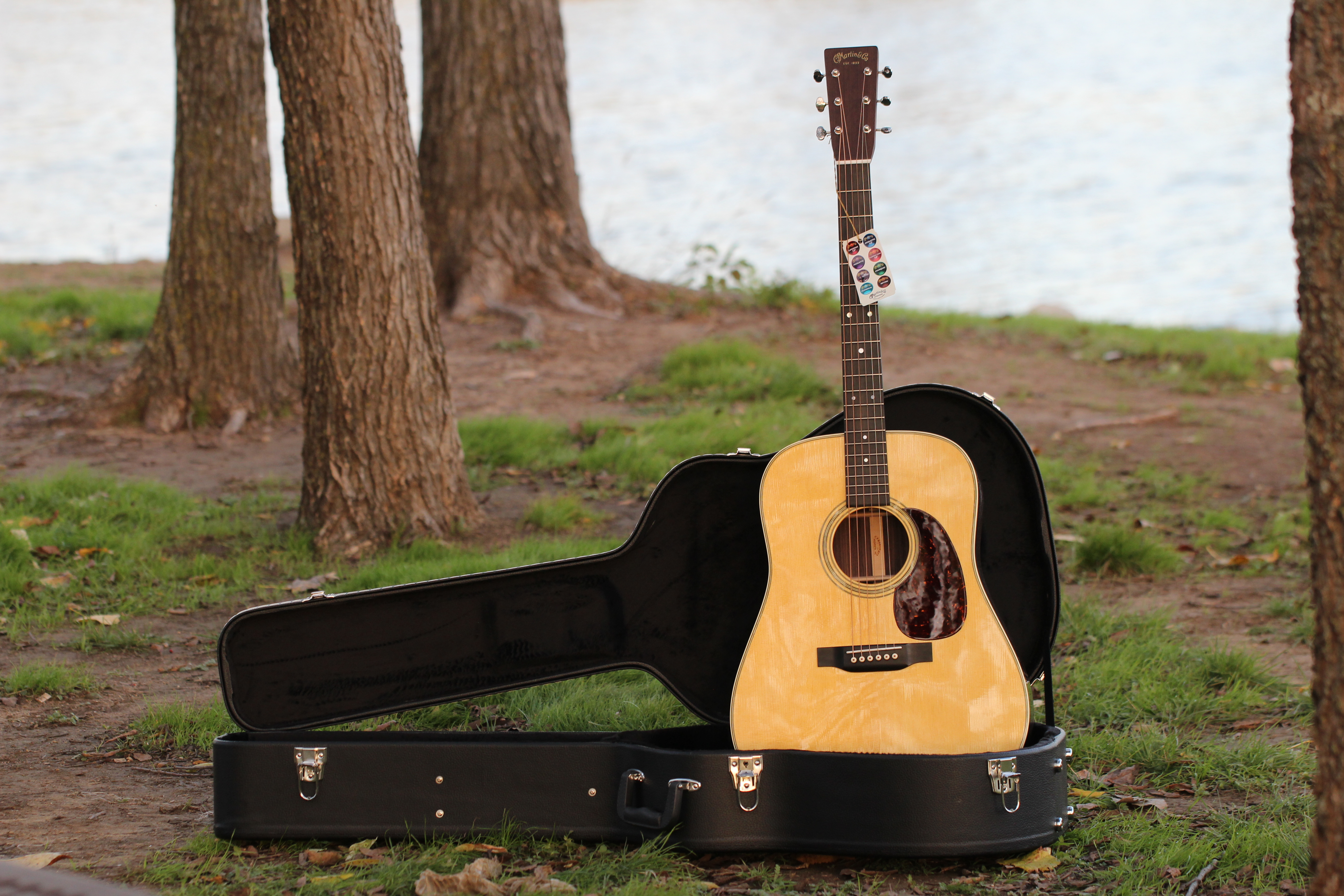 It wasn't absolutely perfect for me--I'm more of a Gibson man when if comes to acoustics--but still I couldn't help but love to play this guitar. The action was a thousandth or two higher than I prefer, and I loathe coated strings, but these are very small complaints. What you get in the box is exactly what you want and expect: a legendary, easy-playing, harmonically lush Martin D-28. Let the naysayers say what they will, for they are prattling to an ideal. The truth is that Martin still makes some of the best guitars that money can buy. Today, this guitar sounded and felt to me like it would last a lifetime.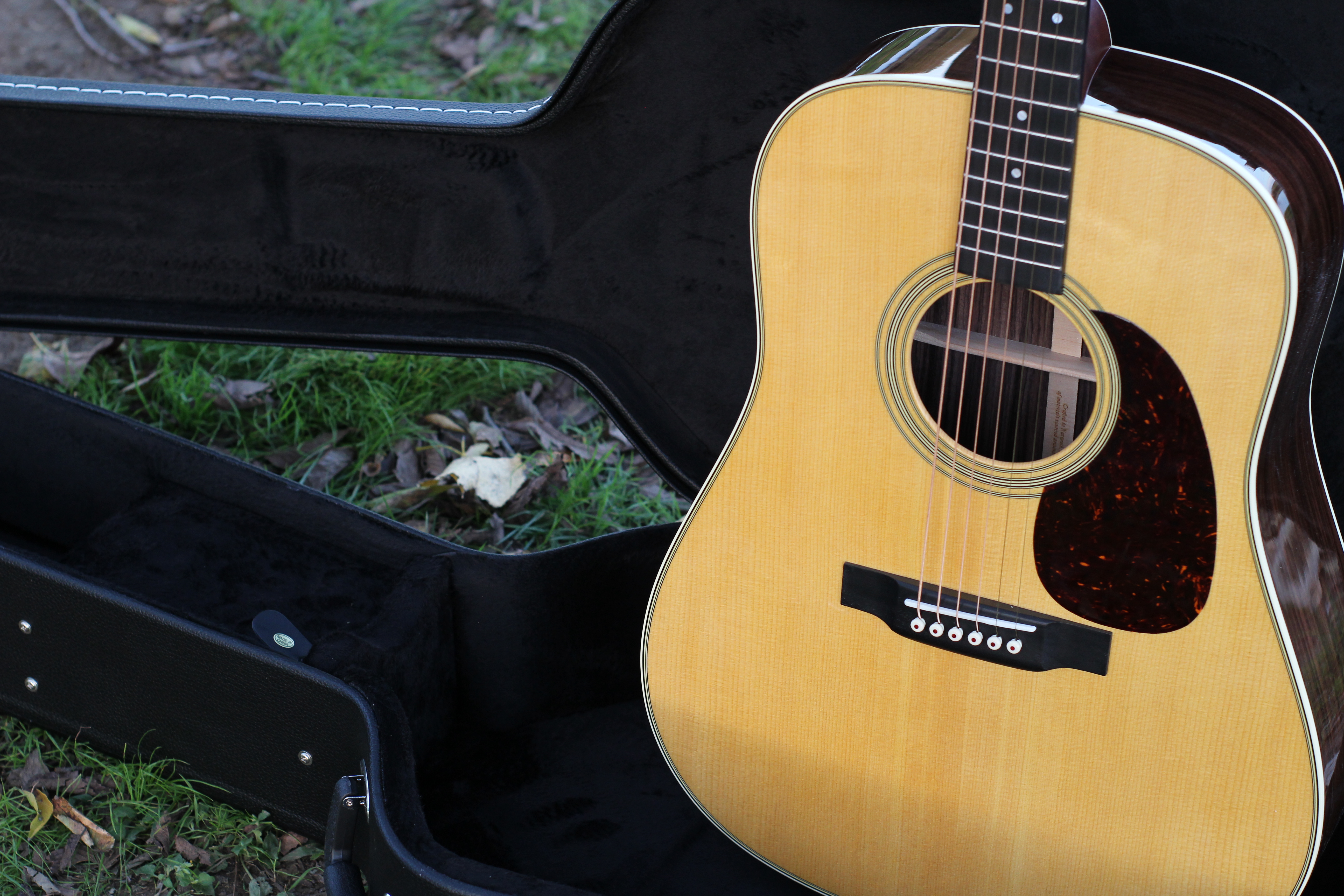 Overall, I will concede that the discerning player should have their trusty luthier set it up to their liking--other than that, I'm convinced that this guitar will satisfy even the most demanding player. So if you want to sound like the rhythm track on a CSN&Y record in an instant, or if you've got a big recording session coming up, or if you just want to sound decent at the next family gathering, pony up for a Martin D-28. It's totally worth it.
Send us an email if you have questions about a D-28 this guitar needs a new home!
Sales@musicianmadness.com