Synyster Gates, let me start off by saying I am not really a big fan of Avenged Sevenfold. As a matter of fact I don't really know much about Synyster Gates himself, but with that being said I do know he is an amazing guitar player. I have looked and some reviews on this guy and he gets a ton of criticism for who he is. All I can say is this guy knows how to play a guitar very well and not only does he know how to play a guitar he knows how to design a guitar.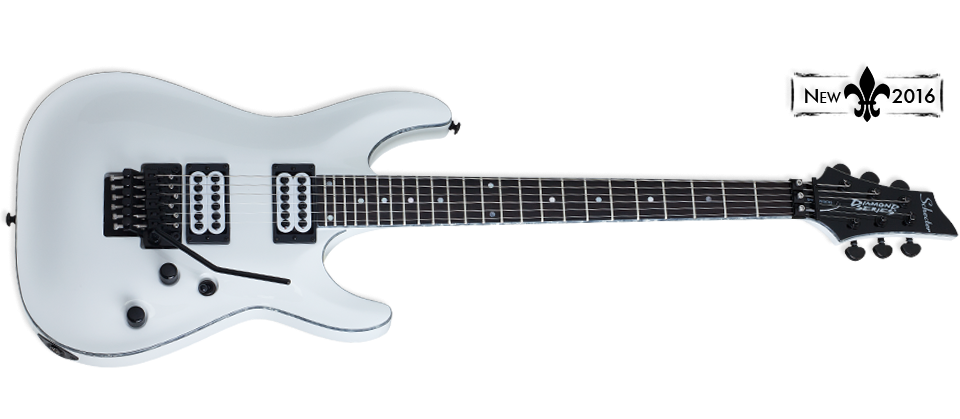 Schecter City of Evil guitar:
I picked up this signature model City of Evil last week. There are only 100 of these guitars in existence. The body is pearl white with a silver pearloid binding which looks amazing up close.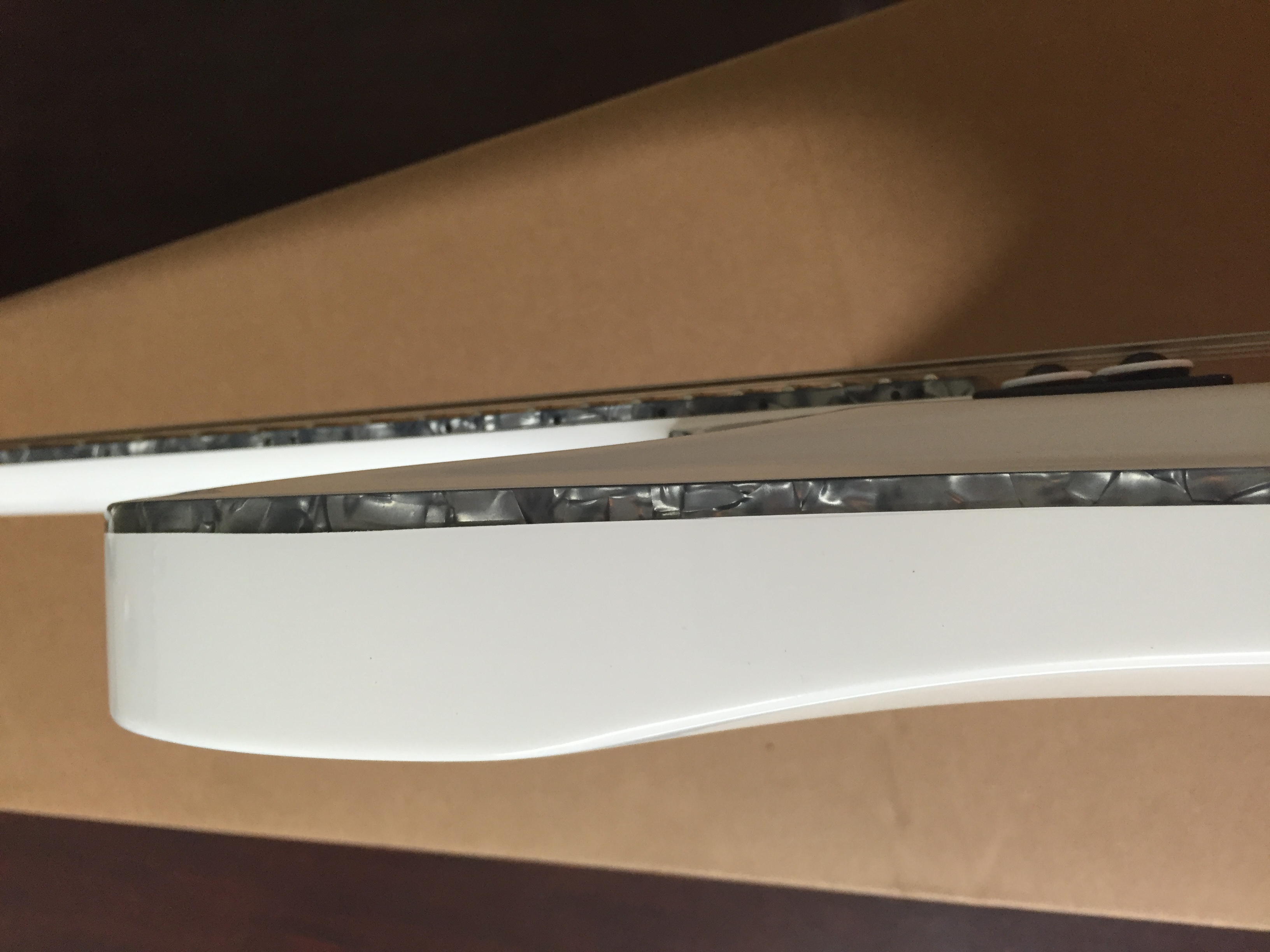 The action is very low. It's not the best guitar for shredding up and down the fret board but it is a great in-between. The guitar is signed by Synyster himself on the back of the guitar.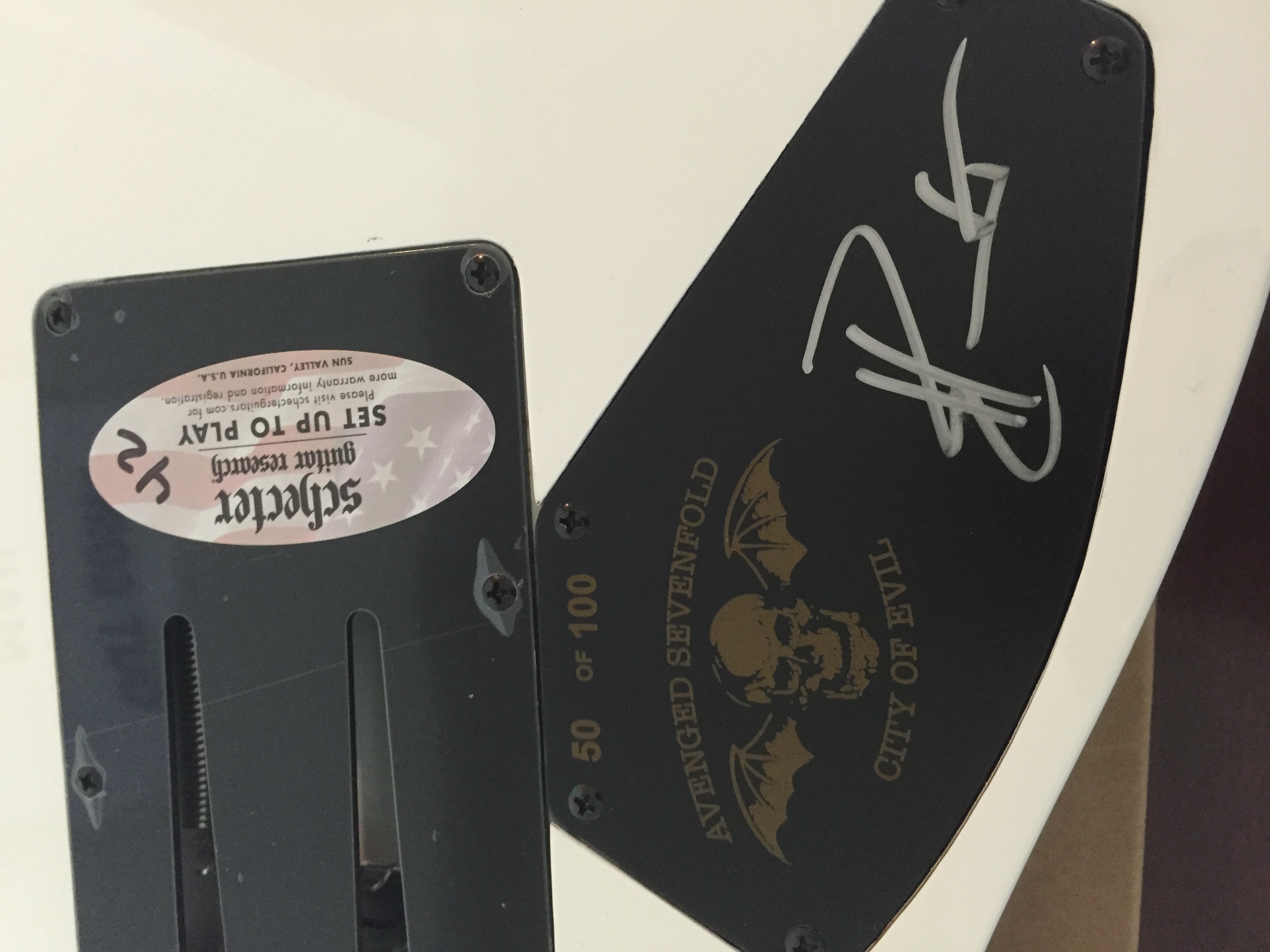 The guitar also comes with a coil tap. After playing the guitar doing solos it sounds best to me when the coil tap is pulled out.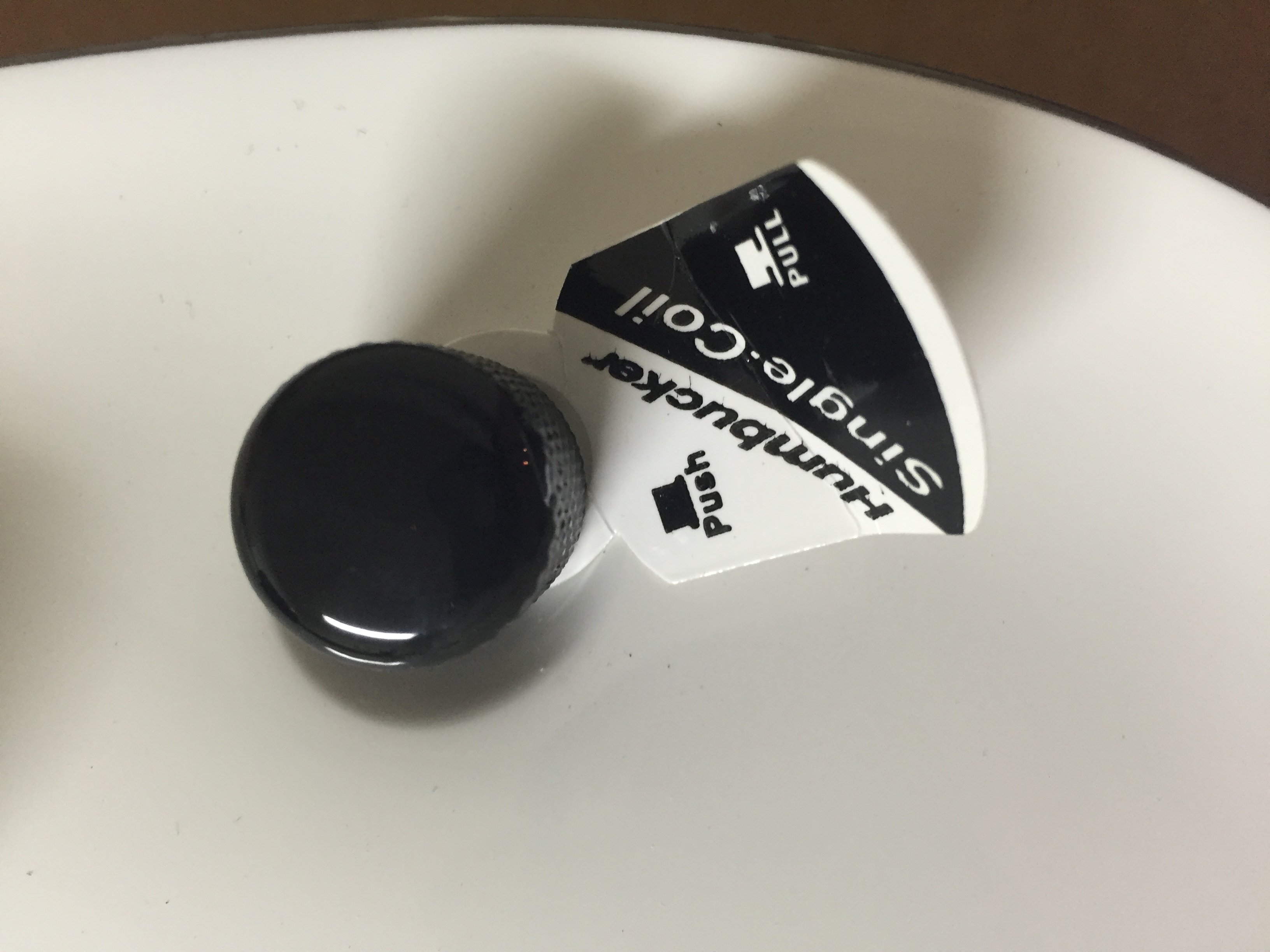 Overall Review:
1= Sucks
5= Great
Playability: 4
Look: 5
Fun to play: 4
Tone: 5
Pickups: 5
Hardware: 5
Overall Score: 4.6 out of 5
So if you want an autographed Synyster gates it's actually reasonably priced for an autographed good playing guitar:
Check out the youtube review: Coming in a few days.
You can purchase the guitar here at: