This week I tried out an Alvarez Baritone guitar. When it came out of the case I was a little surprised. It doesn't look way oversized like some baritones, and the trim wasp waist was visually striking, yet traditional looking.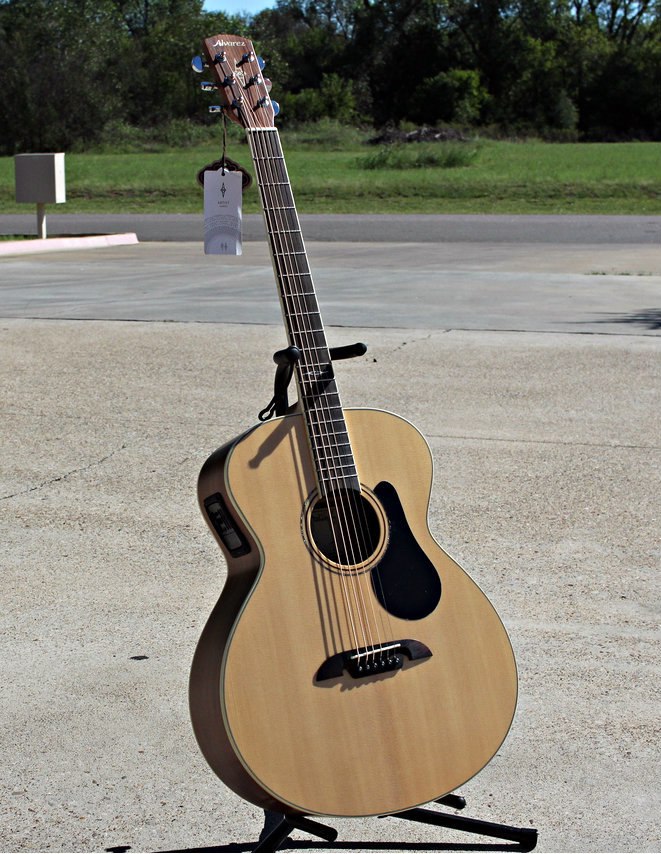 It being a new instrument, it was a little cranky from shipping and I took special attention to tune it accurately. Once the strings were to pitch I experimented with some chords and simple runs. Right away I noticed a nice clarity between the high and mid range strings. The bass strings sound taught and punchy and woody when plucked individually like a bass guitar, but tones muddied quickly when I included the bottom strings in chords. This being the first acoustic baritone I've ever played, I was struck by the piano-like tone the acoustic lends to that string configuration. In fact, the instrument falls just a few steps shy of a piano on the low end, and just under an octave on the high end. This is a tremendous range for an acoustic instrument, and I fancy that this could be incredible to hear with a bluegrass band or around a campfire.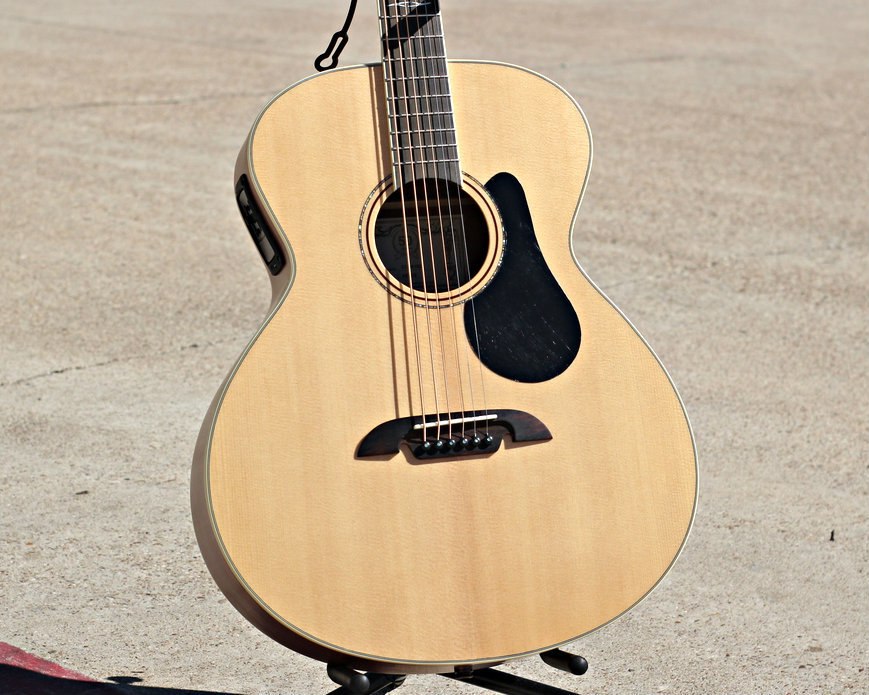 From a composition standpoint, I believe this guitar would be a valuable tool in the hands of someone looking to stretch out into piano zone without having to have a piano--or indeed, even knowing how to play one--or for someone who thinks they need an acoustic bass (don't do it!). I think this guitar would thrive in arrangements featuring finger-picked guitar and I'd enjoy having this in the ol' stable--just in case.