Musician Madness is proud to announce our new signature Fender parlor guitars. Developed with Fender Guitars, these parlor guitars are versatile and highly playable. The smaller body style offers a different sonic experience; the guitar seems noticeably louder to the player because one is able to lean over the sound hole a bit, catching full on the force and projection of this parlor style body. When I play one, I almost feel like I'm inside the guitar. You just don't get that kind of closeness out of a full-sized dreadnaught. Out of the box it was nicely set up--the action was fairly low, and the guitar was easy to play from the beginning. I strummed a few chords and found myself enjoying the instrument's nuances.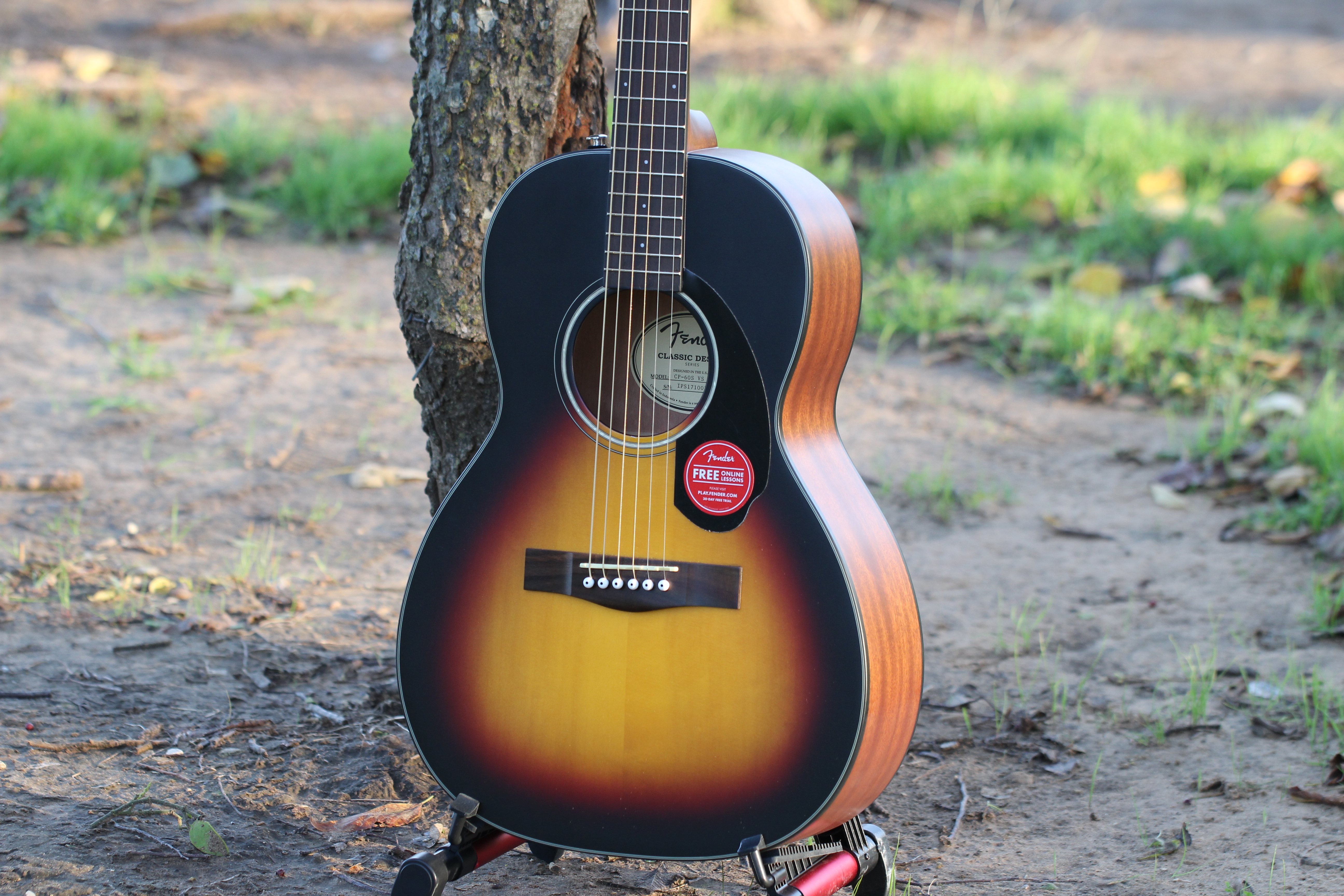 The smaller body style sacrifices some bass frequency, but not to a detrimental degree. Mids and highs still sparkled, and I was able to get a little bit of spank and snarl with a few country and blues licks. Runs are easy, and the 14-fret body/neck joint is a thoughtful upgrade on many of the older vintage parlor guitars I've played (many have a 12-fret body/neck joint). The solid top is key--this guitar will continue to season with time and playing.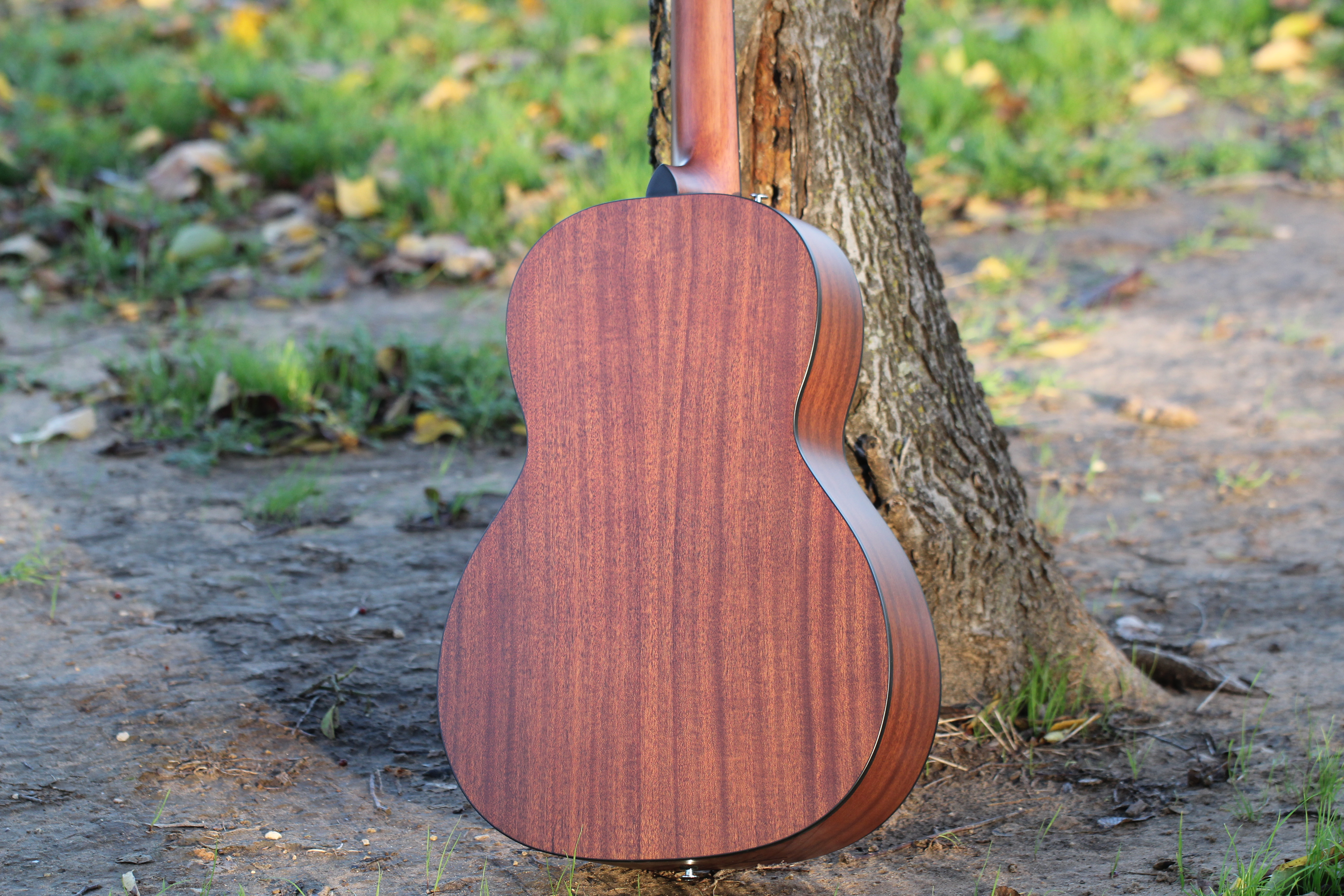 While this guitar is perfect for the beginner--especially for a child or smaller person--a seasoned player isn't going to be disappointed. This guitar is well-suited for travel and practice. A budding musician could greatly benefit from the superior tone and playability, and I could also see this guitar appealing to a professional that needs something light and portable, but still enough of a guitar to actually play for people (hence the problem with some smaller "backpacker" guitars--you just can't play to a room with one).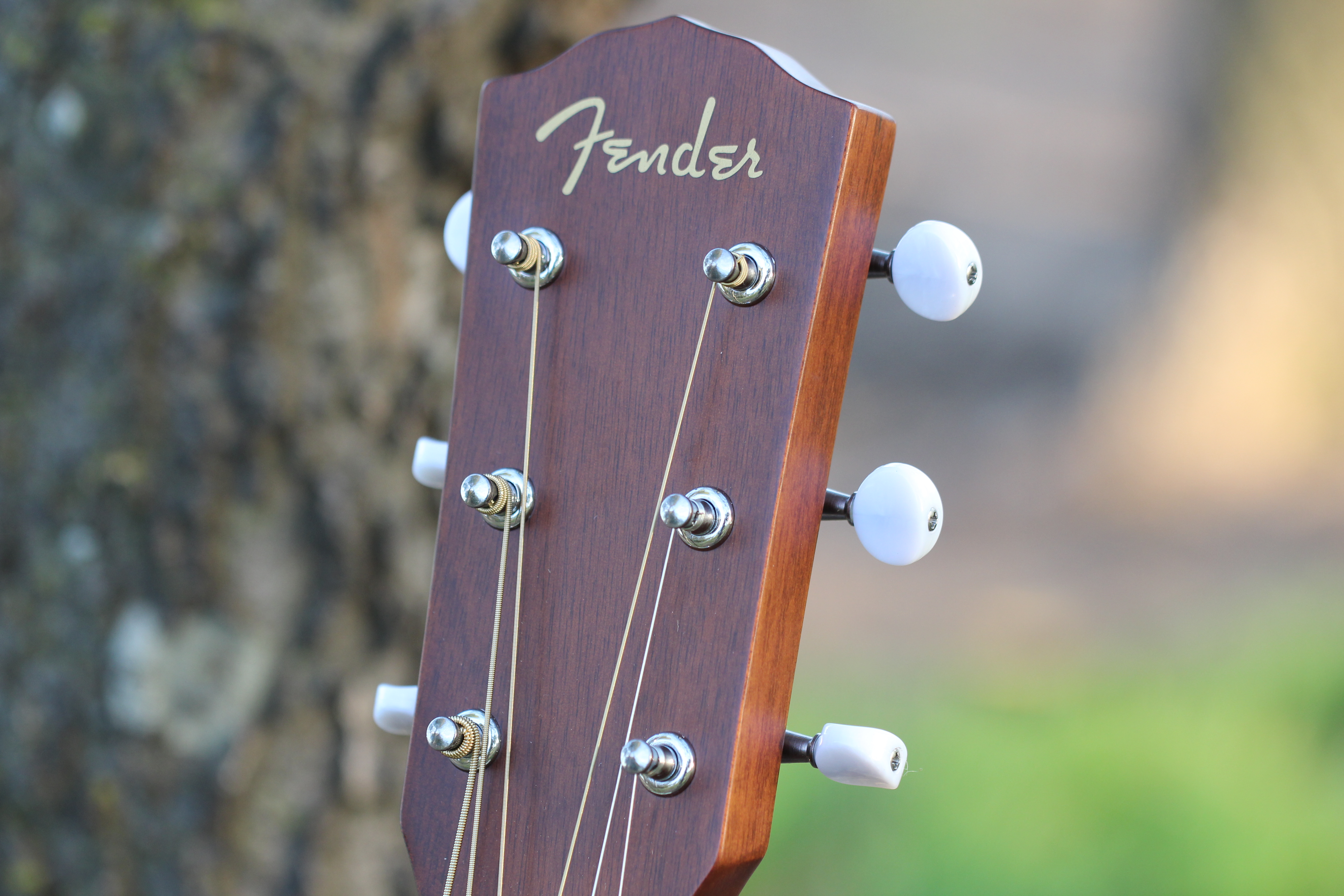 Overall this is a great instrument for the money. It plays nicely, it sounds great, and it's nice to look at. This would be the perfect gift for someone who's interested in learning to play, or for the player that needs a travel guitar that can stand up to the demands of "one more song!" And the best part is, it's a genuine Fender product. Fender guitars are backed by the manufacturer, giving peace of mind should something be amiss. I recommend this guitar to anyone who loves to play, or who wants to learn how to play.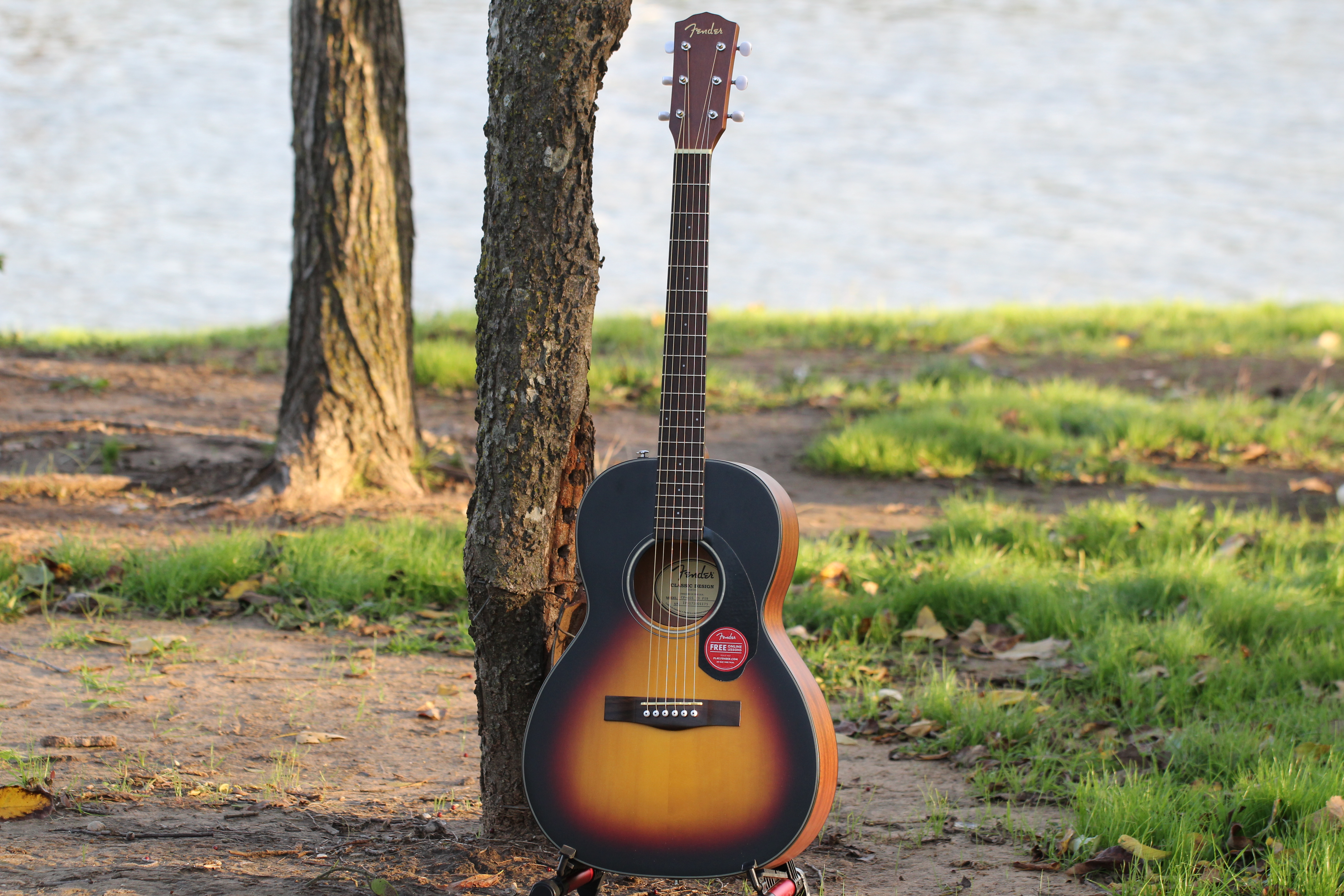 4.5 out of 5 stars